The property development phases at Engel & Völkers
The range of services we offer is tailored to each project's location, type, scale and scope. Every project doesn't require every service, but all developments benefit from our involvement early and in every aspect of the property development process.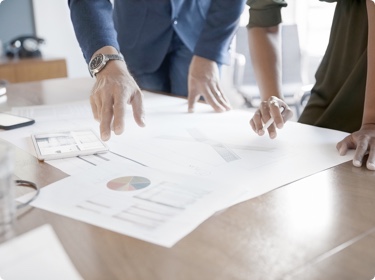 1

Concept

We start by understanding the vision, requirements and goals for a project

■Guide and negotiate the acquisition of land and buildings

■Prepare competing project audit and comparative market analysis

■Assess future demand for project location

■Define the profiles and priorities of target buyer groups

■Plan for events that change original assumptions
2

Project Development

Using insights and experience to create the homes that customers demand

■Guide the optimization of layouts, amenities, unit mix

■Recommend fixtures and finishes based on design, quality and cost-benefit analysis

■Provide sound initial pricing recommendations

■Guide construction of models and sales gallery

■Review ongoing work to identify value engineering opportunities that won't reduce value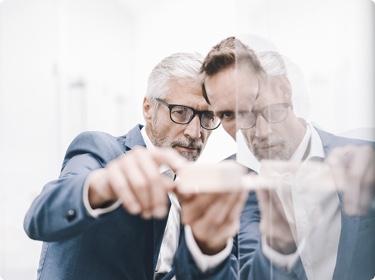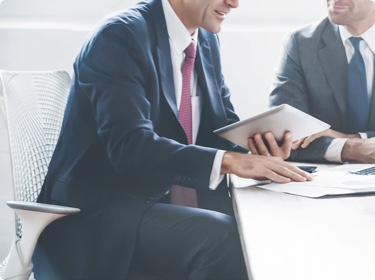 3

Marketing Services

Designing materials and strategies that reach qualified buyers and prompt action.

■Hire a dedicated project team to develop and manage marketing and sales strategy

■Consult on the creation of a project identity, sales collateral and digital experiences

■Host launch events and property tours to drive PR and community engagement

■Provide ongoing tracking and evaluation of marketing plan to maximize ROI

■Strategically phase inventory release and price adjustments to maximize sales volume and velocity
4

Brokerage Services

Our sales strategy supports the customer journey from the first visit through closing and beyond.

■Review and advise on suite of sales and notarization documents

■Handle visits and Open House dates

■Assist with customer unit specifications

■Negotiate contracts and maintain customer communications through closing

■Produce ongoing reports on all activities and current sales status

■Complete a detailed final project report

■Offer ongoing leasing and resale services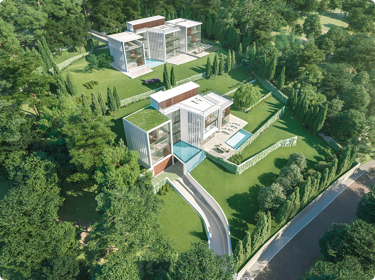 Stages of Property Development - Development Services
Competent advice from a single firm is becoming ever more important for planning and implementing real estate developments. It is becoming particularly more difficult to build housing in conurbations. Various complex factors need to be taken into account for real estate developments. This includes the high demands and special requirements of tenants and buyers these days. After the usage and location analysis,target-group-specific design concepts need to be produced. Comprehensive,expert advice on purchasing the land, project conception, project management and marketing all from one firm ensures that everything is done to fulfil the schedule and that the real estate development runs smoothly for all involved. In addition,the collaboration with Engel & Völkers ensures as early as the design phase that the future property will be ideally suited to the demands of the market.This way, your real estate development will be a success.