With over 28 years of combined experience we are dedicated to helping you achieve your real estate goals. 
Whether you are a first time buyer with lots of questions or a seasoned investor looking to add to your portfolio, we will be with you at every step along the way - from start to years after the deal completes.  
Together we bring new energy and attention to every detail, whether you are buying or selling residential or commercial properties. We work hard to get properties sold quickly, efficiently and for the best price. We will provide our clients with pre-marketing meetings to create an exceptional marketing plan, up-to-date comparable properties information and ongoing support from our team. With a newly formed team we work with listing and buyers from the North Shore to White Rock and Tri-Cities we have you covered. We also have a network that spans all over the globe, if you have ever dreamed of owning abroad don't hesitate to connect with us first to ensure you are in good hands. 
We stay in touch with our clients on a regular basis, both before and after the sale to ensure they can make the most informed real estate decisions for their future. We promise you an exceptional experience, and that we will go above and beyond your expectations. Most of our business comes by word of mouth, so we stand firmly behind our reputation!
Our Specialties:
Working with first time buyers
 – We walk you through the process and help you to avoid some common pitfalls. It can be a lot of fun buying your first home, but a little nerve wracking! We'll help you navigate your way. We have created a buyers' information package that covers all the basics and more, which all of our first time buyers receive prior to starting our search. This will save you time and money.
Working in the luxury housing market
 – We understand the exacting requirements and close attention to detail demanded by all luxury buyer and sellers. The network that we maintain both with seasoned buyers and sellers makes us the ideal team for assisting you with your significant investment. Our experience with the luxury markets covers the North Shore, West Side, East Side and Downtown Vancouver. 
Working with families and individuals who are relocating to Canada
 – With our personal experiences in relocating and living abroad and from Sara's work experience at a luxury Relocation Concierge company, we have accumulated the sensitivity and understanding of the issues involved in moving to a new country and bring both to bear to provide you with a calm and confident buying experience. We will assist you with all relevant neighborhood information, schools, nearest parks, where to buy your groceries and best locations to wind down after a hard day of work - a full service experience!
Commercial Properties -
 Daniel has built up his reputation as a well versed commercial agent. He has worked on both the buying and listing sides of these complex transactions. He is also well accustomed with commercial leasing and can help walk a new tenant through what can sometimes be a very overwhelming process.We have newly added the buying and selling of business to our portfolio and understand the dynamic process of this complex transaction. Rest assure, he has you covered and will make the process as smooth as possible. We have brought a new professionalism to marketing commercial listings, which was very welcomed in the industry! 
A Vancouver native who has owned, operated and built a chain of successful businesses across the province, Brooke knows this market. He brings his unique set of skills when representing buyers and sellers in the Lower mainland and Vancouver Island. Whether buying your first home or seeking that dream retirement residence, he ensures the experience is seamless. Brooke will be covering Vancouver Island, White Rock , the Tri cities areas for the Silveira group. 
His 30+ years as a successful local entrepreneur have honed effective communication skills, impressive marketing tactics, powerful negotiating abilities, a keen understanding of the local real estate market  and a passion for outstanding customer service. These accomplishments cannot be bought or sold; they are earned .
Brooke's greatest source of pride is being a father to two, now grown, adults. They are both excited to purchase their first homes, and their perspectives give him a glimpse into the unique pressures that millennials and other young adults face when entering the market.
Brooke now lives in White Rock, where he can be found riding his Harley on a Sunday afternoon -- between soccer, baseball and basketball games. With the New York Marathon under his belt, he occasionally skips the motorcycle entirely -- choosing to enjoy this beautiful part of the world by foot instead.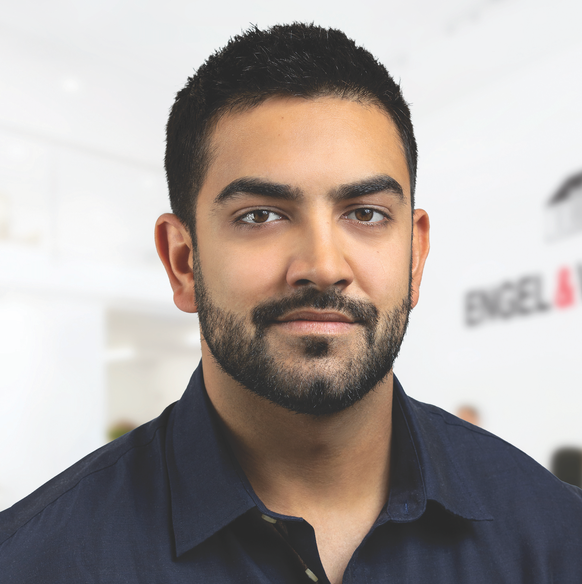 Mark brings six years of sales, professionalism and business development experience from the construction tech industry. Here he has helped various different trades, developers and government agencies across Canada. His high level of expertise and dedication to client success has earned him the top one percent of sales executives, globally.
Mark's passion for the natural beauty of his hometown and his vast network of industry contacts makes him well positioned to help you make the right decision; whether marketing projects, buying or selling residential properties, or investing in commercial projects.