Market Insights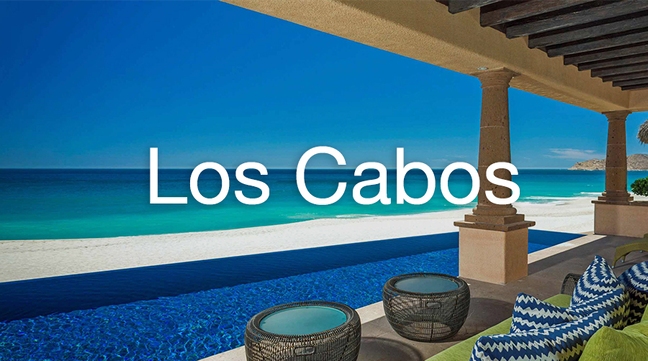 Welcome to our latest edition of E&V Market Insights! 

 
Los Cabos is the southernmost region of the Mexican state of Baja California Sur. It is a natural wonderland where the desert with its green cacti meets the deep blue of the Pacific. Cabo San Lucas and its sister city San José del Cabo are more popular than ever before. Property buyers are drawn to Los Cabos for its ease of travel, pleasant temperatures, excellent beaches, and good value for money when it comes to second and third homes.
Sought-after areas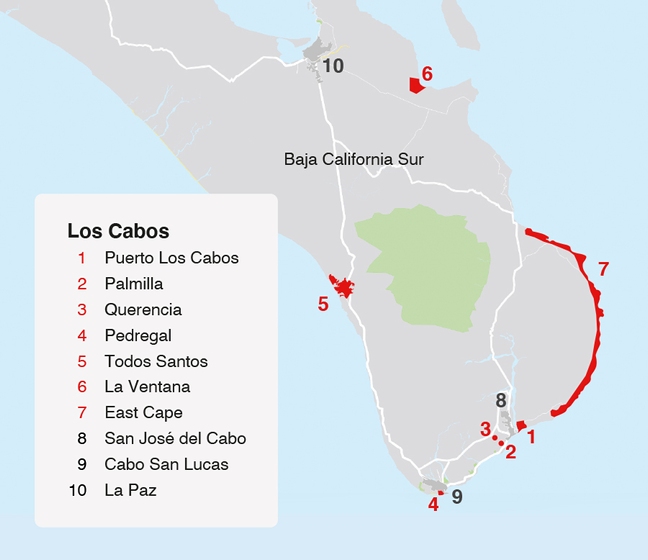 Which are the most sought-after areas in Los Cabos?
Puerto Los Cabos
This 2,000-hectare urbanisation east of San José del Cabo offers privacy and exclusivity. Puerto Los Cabos is a natural paradise with three miles of white sandy coastline, providing a wide range of recreational activities. The 18-hole golf course and the 12-hectare Wirikuta Botanical Gardens are popular with residents and visitors alike.
 
Palmilla
Palmilla is located directly by the beach, just a few kilometres south of San José del Cabo. This community offers luxurious single-family homes, high-end condominiums and plots in various price ranges.

Querencia
Querencia is located a little higher inland and therefore offers breathtaking views of the sparkling Sea of Cortez, the rugged desert mountains and several golf courses. It is sought after among those looking for a property with privacy and tranquillity.
 
Pedregal
Pedregal has preserved its old-world Mexican charm and is therefore very popular with homeowners. It offers a wide range of recreational activities both on and in the water, and is just minutes from the marina, restaurants and shopping facilities of Cabo San Lucas.
 
Todos Santos
Further northwest lies Todos Santos, a place ideal for experiencing the authentic Baja lifestyle. With its peaceful, small-town atmosphere, this picturesque village has been attracting travellers, nature lovers, artists and beach lovers for decades. Those with a flair for art can explore the numerous galleries. Todos Santos is still considered a hidden gem.
 
La Ventana
The small fishing village of La Ventana is situated on the eastern side of the Baja California peninsula, south of La Paz. It is the perfect backdrop to unwind and enjoy a high standard of living surrounded by nature and adventure. During the summer months, this is the ideal place to enjoy good fishing and diving, as well as marine wildlife watching.
 
East Cape
A journey through this idyllic landscape will take you from the kitesurfing and fishing mecca of Los Barriles in the north, to the little community of Zacatitos in the south. Property owners are drawn to this stretch of coastline due to the unspoiled nature. Life on the East Cape is all about peaceful days spent relaxing by the sea.
 
 Buyer groups 

What are the various buyer groups?
   Buyers include both single people and couples, as well as families with children, investors, entrepreneurs and ultra-high net worth individuals, ranging from first time buyers to seasoned owners with multiple homes. The vast majority of buyers are North Americans. The origin of the buyers splits up as follows: 

Around 70 percent from the USA 

Around 20 percent from Canada 

Around 10 percent from Mexico, Europe, Asia and Australia 
Average price in top segment

What is the average price in the top segment?
 The overall average price for a luxury property in Los Cabos is 3.1 million US dollars, or approx. 2.7 million euros. While single-family homes cost around 4.3 million US dollars (approx. 3.8 million euros), a luxury condominium will cost buyers around 1.5 million US dollars (approx. 1.3 million euros).
 
Trends  

Are there any particular trends and developments on the market?
Phenomenal increase in turnover
Turnover in 2021 almost tripled compared to the previous year. For some properties, prospective buyers are making offers that are higher than the original asking price, often driving up the eventual sale price considerably.

Time to market is decreasing
Buyer demand is increasing and the properties on offer are listed on the market for a shorter period of time. In the case of some properties, offers are accepted within a matter of just a few days after going on the market.

Buyers change their criteria for demand
Property buyers' needs are shifting towards more space and privacy. Homeowners are looking for more bedrooms, more space for home offices, and greater privacy, as well as wellness areas and inviting outdoor areas with pools for welcoming guests.
Most expensive property

Highest-priced property listed or brokered in the last 12 months: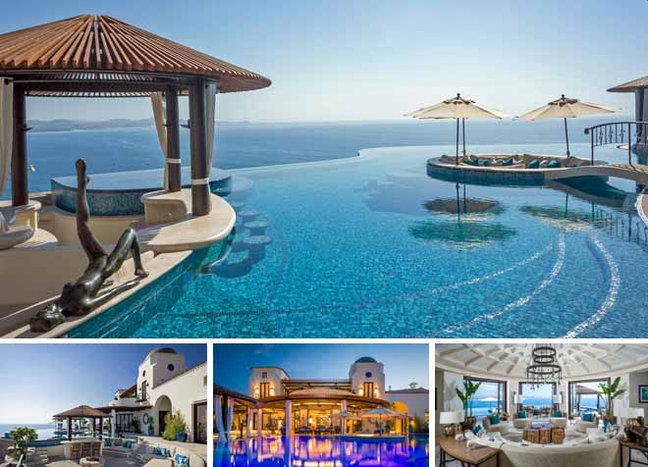 Exceptional residence with far-reaching views
The most expensive property brokered by E&V Los Cabos in the last 12 months is "Casa Fryzer", an exquisite hilltop haven with panoramic views of the ocean. The luxurious villa features six bedrooms and nine bathrooms, and its architectural style is traditional and modern at the same time. 
E&V Los Cabos brokered the residence for 14 million US dollars, approx. 12.4 million euros.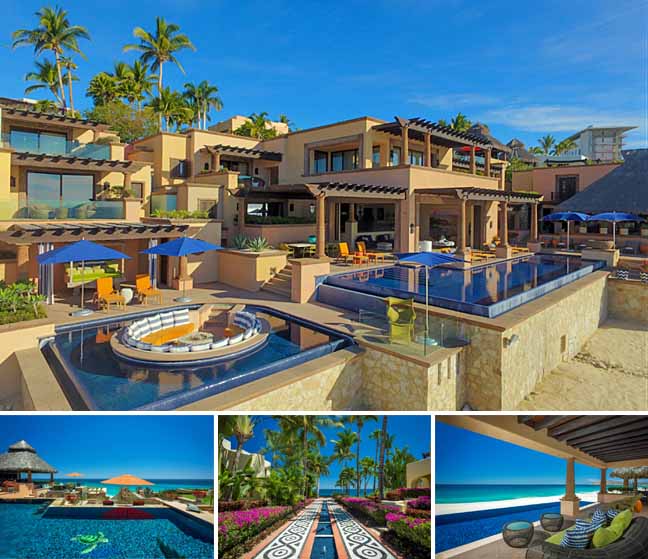 Step inside Cabo's legacy property
"Casa Hidalgo" is located between the towns of Cabo San Lucas and San José del Cabo, right on the beach. 
With an asking price of 37.9 million US dollars (approx. 33.5 million euros)
, it is the most expensive property currently listed on the market through E&V Los Cabos. The size is simply overwhelming: the 111,800 square feet plot (approx. 10,400 square metres) has nearly 250 feet (approx. 75 metres) of beachfront. The sprawling property features 23 bedrooms and 34 bathrooms, impressing at every turn with beautiful terraces, swimming pools and meticulously maintained gardens. It is the perfect residence to gather friends and family for unforgettable moments.